Announcements
Tax Year Changes 2016-17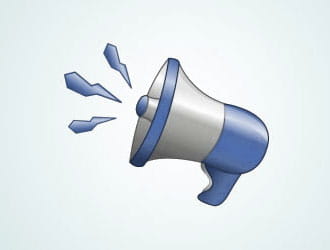 HMRC's new tax year only starts on the 6th April every year. However the option to start the new tax year in our service is available after the 15th March of the Tax year.

When moving to the new tax year for 2016-17, please take note of the following changes below:

1) Auto Tax Code and Student Loan Updates
2) NI modifications for 2016 -17 (For Apprentices).
3) Global Tax Code Uplifted to 1100L.
4) Introducing Plan 1 and Plan 2 Student Loans.
5) National Insurance Employment Allowance.
6) Changes to the taxation of expenses and benefits in Kind.
7) Scottish Rate of Income Tax (SRIT)

1) Auto Tax Codes and Student Loans Update
Automatic DPS Updates are one of the exciting features we have newly introduced into our system.This feature enables you to update all or your employees tax codes and Student Loans automatically.You no longer have to manually change the tax codes of your employees from the HMRC website Data Provisions Services ( DPS ), our package will automatically do it for you. We have linked up with HMRC system.

In order to use any of the Auto DPS Update services, you must be registered with HMRC for PAYE Online Services and must enter your HMRC User ID and Password into our system and then save it.
Click here to see how to activate Auto DPS updates in our system.


2) NI modifications for 2016 -17 (For Apprentices)
2.1) Employers NIC for apprentices under the age of 25
From 6 April 2016, if you employ an apprentices under 25 years old, you no longer have to pay employer Class 1 National Insurance contributions (NICs) on their earnings below £827/week.
Click here for more information


2.2) Introducing two NI category letters

G – Standard rate contributions for Apprentice Mariners under the age of 25 - (we don't support mariners letters in our application)
H – Standard rate contributions for Apprentices under the age of 25
2.3) Values of the Apprentice Upper Secondary Threshold (AUST) and the Upper Earnings Limit (UEL) will be the same.The value of the AUST for the tax year 2016 to 2017 will be the same as the Upper Earnings Limit (UEL) which is £827/week, £3583/month, £43000/year.
2.4) Ending of Contracting-out
From 6 April 2016, there will be no Contracted-out Salary Related (COSR) occupational pension scheme to contract employees out of the new State Pension scheme
No need to report the Employer's' Contracting-out Number (ECON) and Scheme Contracted-out Number (SCON) details on Full Payment Submission (FPS) for tax years commencing 6 April 2016 and onward.
The employees with Contracted-out NI tables/categories D, E, I, K, L, N, O and V will be replaced by Standard NI tables/categories A, B, J, M, P, Q, R, T, Y and Z.Users need not worry about replacing the phased-out contracted-out NI categories. Our software will automatically update the contracted-out NI categories when the "Start New Tax Year" process is triggered.
| Category in March 2016 | Category in April 2016 | Description |
| --- | --- | --- |
| D | A | Standard Rate |
| E | B | Reduced Rate |
| L | J | Deferred Rate |
| I | M | Standard Rate (Under 21) |
| K | Z | Deferred Rate (Under 21) |
3) Global Tax Code Uplifted to 1100L
HMRC have announced a general 'uplift' of all tax codes with an 'L' suffix by 40. The employee with tax code 1060L in 2015-16 will have their tax code uplifted to 1100L from 6 April 2016.
Tax Codes
Tax Codes Scotland
Emergency Tax Code
1100L
Emergency Tax Code
1100L
L Suffix Uplift
40
L Suffix Uplift
40
M Suffix Uplift
44
M Suffix Uplift
44
N Suffix Uplift
36
N Suffix Uplift
36
Click here
to view the HMRC link for further details.
Please Note:
When moving to the new tax year our system has triggered the global tax code update. This has updated those employees' tax codes where necessary, in line with the latest legislation. However, you need to check through the updates to ensure they have all been done correctly.
4) Introducing Plan 1 and Plan 2 Student Loans
From 6 April 2016 onward student loan will be categorized as Plan 1 and Plan 2.


Plan 1 will be the existing loan with a threshold of £17,495 per annum.
Plan 2 will be newly introduced loan with a threshold of £21,000 per annum.
Only one plan type will be operational at a time.Plan type will be notified as part of Student Loan SL1 Start Notice. Form P45 - Plan type will not be included, only indicator as to whether Student Loan Deductions continue. Only thresholds are different for both the plans but the calculation method and deduction rate(9%) remains the same.
Please Note:
You can select the student loan Plan type when you add a new employee.To update the student loan plan type for an existing employee go to
Employee -> View / Edit Employee Details -> View/Edit -> Employment Details -> Edit -> Student Loan Plan Type
5) National Insurance Employment Allowance
From 6 April 2016 onward , the employment allowance increases from £2,000 to £3,000 a year. However the companies where the director is the sole employee will no longer be able to claim the employment allowance.
If an employer takes any action for which the purpose is to obtain the employment allowance, then the employment allowance is denied. For example, a single person company appoint an employee to get the employment allowance, HMRC could later deny the allowance and impose penalties.
Please Note:
This increment in employment allowance will be automatically updated in our system once you move to the new tax year.
Click here
 to know how to setup employment allowance in our system.
6) Changes to the taxation of expenses and benefits in Kind
From 6 April 2016 onward , both existing and latest payrolled benefits and expenses  must be registered with HMRC using the online Payrolling Benefits in Kind (PBIK) service. If you are making use of this service then there is no need to report them on  P11D return.If not, then it's necessary to efile P11D return end of the year. But either way its mandatory to submit a P11D (b) form end of the year including the total benefits and expenses provided.
Click here
 for more information
7) Scottish Rate of Income Tax (SRIT)
From 6 April 2016 Scottish taxpayers will have their tax codes prefixed with the letter 'S'(e.g S1100L).  You will pay the Scottish rate if you do any of the following from April 2016:
Move to or from Scotland.
Live in a home in Scotland and one elsewhere in the UK, eg for work.
You don't have a home and you stay in Scotland regularly, eg you stay offshore or in hotels.
Please note :
 Once you set  the Scottish Indicator as 'Yes' , our system will automatically add prefix 'S' with the employee's tax code. To set the Scottish indicator go to, 
Employee -> View / Edit Employee Details -> View/Edit -> Tax Code Details - View/Edit  ->  Edit -> Scottish Indicator  -> Save.
Click here
  for more information.


Thank you for your attention,
Regards
Support Team